Today  


Yesterday  

日本語 
中文 
English 
---


Kingfisher Maps




Tokyo kingfisher map
Kingfisher of Tokyo 23 district
Kingfisher of Tama the district

Kingfisher photograph
・Kingfisher photographic portrait
・The scene giving the kingfisher child bait
・Pose of strange kingfisher

Ecology of kingfisher
・How to look for kingfisher
・Kingfisher relation books

Kingfisher photo equipment
・BORG 77ED2+50D
・NIKON ED2+EX-FH20
・EF100-400mmL+7D
・For dejibogu
It is examining it.
・LUMIX 100-300mm +G2
・I want 54

Kingfisher taking a picture technique
・Kingfisher taking a picture
・Blur measures
・Rising-sun flag composition
・Picture processing
・Photoshop CS5

Kingfisher computer
bokeh Computer
DOF Computer

Kingfisher camouflage goods
Kingfisher Blog
Kingfisher bulletin board
Kingfisher CM

Recommendation lens
Books related to lens/a>
Lighting machine parts relation
High-speed camera
pinhole camera
Underwater photograph
Infrared photography
Aqua EYE
Portrait

iPad/iPhone
Mobile LAN router

Introduction of net shop
Recommendation commodity
sitemap
link
ike1234567@gmail.com


Flying jewel kingfisher
This beautiful cobalt blue touches it.

The kingfisher seems to be an origin of the name in China from jade and the jade of the jewel (jade).

In English, Kingfisher.
It dives into the water from the head, and the fingerling and the chicken lobster are captured.
The bold diving is a suitable appearance for "Fisherman's king".

When the kingfisher is glancing seen, it is enchanted to the charm.
Recently, it seems to have come to be able frequently to see it even in the city.
I think that I lurk in your familiar pond and brook.

It wants to disclose information on the kingfisher and the beautiful appearance and to disclose profitable information to contain it in the photograph.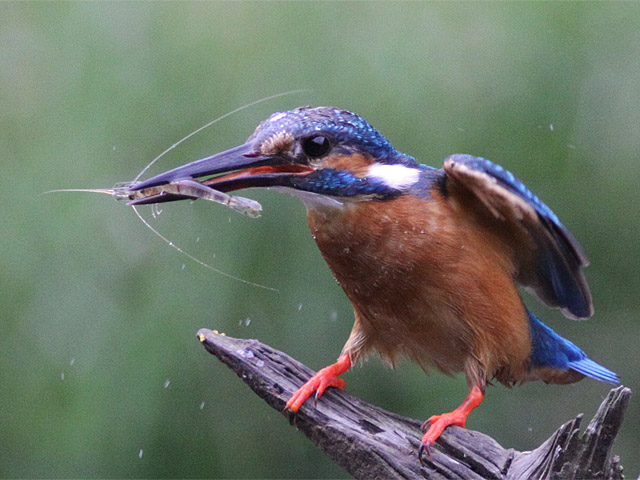 kingfisher yokohama city borg77ED2 + GR + 50D
kingfisher kawasaki city FE100-400mm +7D It is slow motion of about 1/2.